On January 20, 2021, Guiyang Seminar on RCEP Opportunities was held. Representatives from ASEAN countries, People's Republic of China, Japan, Republic of Korea, Australia, and New Zealand made suggestions on the construction of Regional Comprehensive Economic Partnership (RCEP) and expressed their positive wishes for industrial matchmaking and cooperation in the RCEP region. The seminar was co-hosted by the China-ASEAN Business Council (CABC) and the People's Government of Guiyang, China.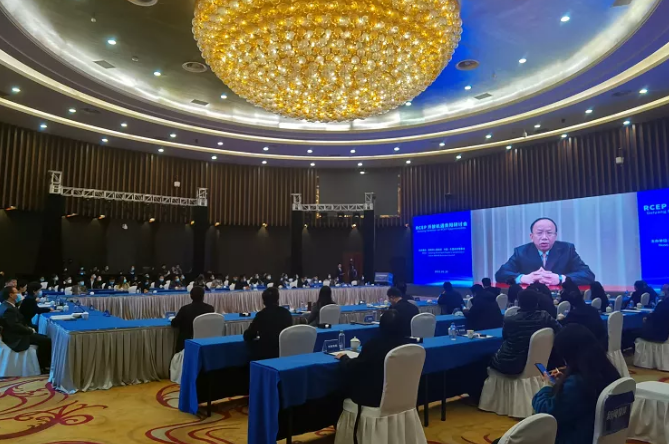 Zhao Deming, member of the Standing Committee of the Guizhou Provincial Party Committee of the Communist Party of China and Secretary of the Guiyang Municipal Party Committee, said in his speech that RCEP has brought new hope to the global economy facing many difficulties, and will forcefully promote regional economic cooperation, overcome the epidemic crisis, and promote the sustainable economic and social development of member countries. In this regard, we are full of confidence and will take the RCEP signing as an opportunity to promote the high-level opening up of Guiyang City and Gui'an New District from a higher starting point, and deepen development, communication and exchanges, industrial complementarity, and trade exchanges with all relevant parties, accelerate the promotion of connectivity and mutual advancement among all parties in terms of commodities, capital, technology, and personnel, so as to better share development opportunities and dividends.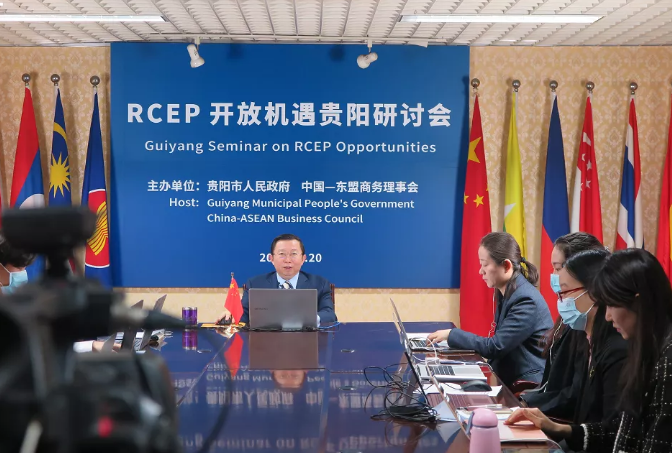 Xu Ningning, executive president of the China-ASEAN Business Council, said in his speech that in economic globalization, it is an important choice for many countries to make good use of the open and cooperative development mode of free trade agreements. The number of global free trade agreements has increased and the quality has improved. It has become a strategic action for most countries to advocate free trade, expand mutual trade and investment, and support economic growth. The number of signed and implemented free trade agreements has increased from more than 20 in the early 1990s to nearly 500 in 2020. The number of free trade agreements involving Asian economies accounts for more than half of the global total. The signing of RCEP has brought Asia-Pacific regional integration into a new stage of development, which will bring about RCEP regional economic growth and benefit the world economic growth.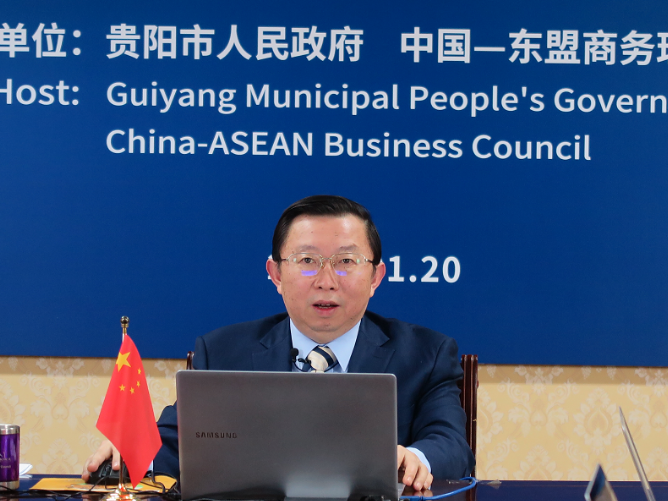 Xu Ningning said that making good use of FTA is not only directly related to national and international regions, but also related to domestic industries, local opening up and development, and business operations.
Xu Ningning presented that, recently, many provinces and cities in China have explicitly requested to "grasp the new opportunities brought by RCEP" in the proposals of the provincial and municipal 14th Five-Year Plan for Economic and Social Development and the Long-Range Goals for 2035, and in the economic work meetings of provincial (municipal) committees CPC. For example, Guizhou Provincial Committee CPC and Provincial Government has put forward the requirement that Guizhou's foreign trade and investment should be promoted by seizing the great opportunity of the open market provided by RCEP, thus propelling Guizhou to a new height of opening up. Sichuan Provincial Committee CPC and Provincial Government has called for a "precise matchmaking with RCEP member states" in the greater openness.
Guangxi Zhuang Autonomous Region Committee CPC and Government has requested that we should speed up the formation of an open and cooperative platform for ASEAN to better serve the Belt and Road Initiative by grasping new opportunities provided by RCEP and the fact that ASEAN is China's largest trading partner and China is ASEAN's largest trading partner as well.
Yunnan Provincial Committee CPC and Provincial Government has proposed to seize the significant opportunities such as the signing and implementation of RCEP to make all kinds of open platforms more solid and influential.
Fujian Provincial Committee CPC and Provincial Government has proposed to make good use of the regulations and benefits of RCEP, conduct in-depth study on the matchmaking policy clauses and actively expand local economic and trade cooperation with member countries.
Hainan Provincial Committee CPC and Provincial Government has put forward the requirement that we should actively implement and serve RCEP, improve our strength while forming a new edge in international cooperation and competition by high quality opening up, and spare no efforts to build an important gateway for China's opening up.
Shanghai Municipal Committee CPC and Municipal Government has proposed to make full use of RCEP and other FTA to build a pilot zone that demonstrate best practices for new international trade. In the past two months since the signing of RCEP, China has done more "homework" than any other country in preparation and has made concrete progress with open actions in facilitating RCEP into force as soon as possible. The seminar, which was prepared in a short period of time, demonstrates the positive aspiration of relevant parties of RCEP member countries for cooperation and development, and their concerted efforts to forge ahead in the face of the global coronavirus pandemic and the severe downturn in the world economy.