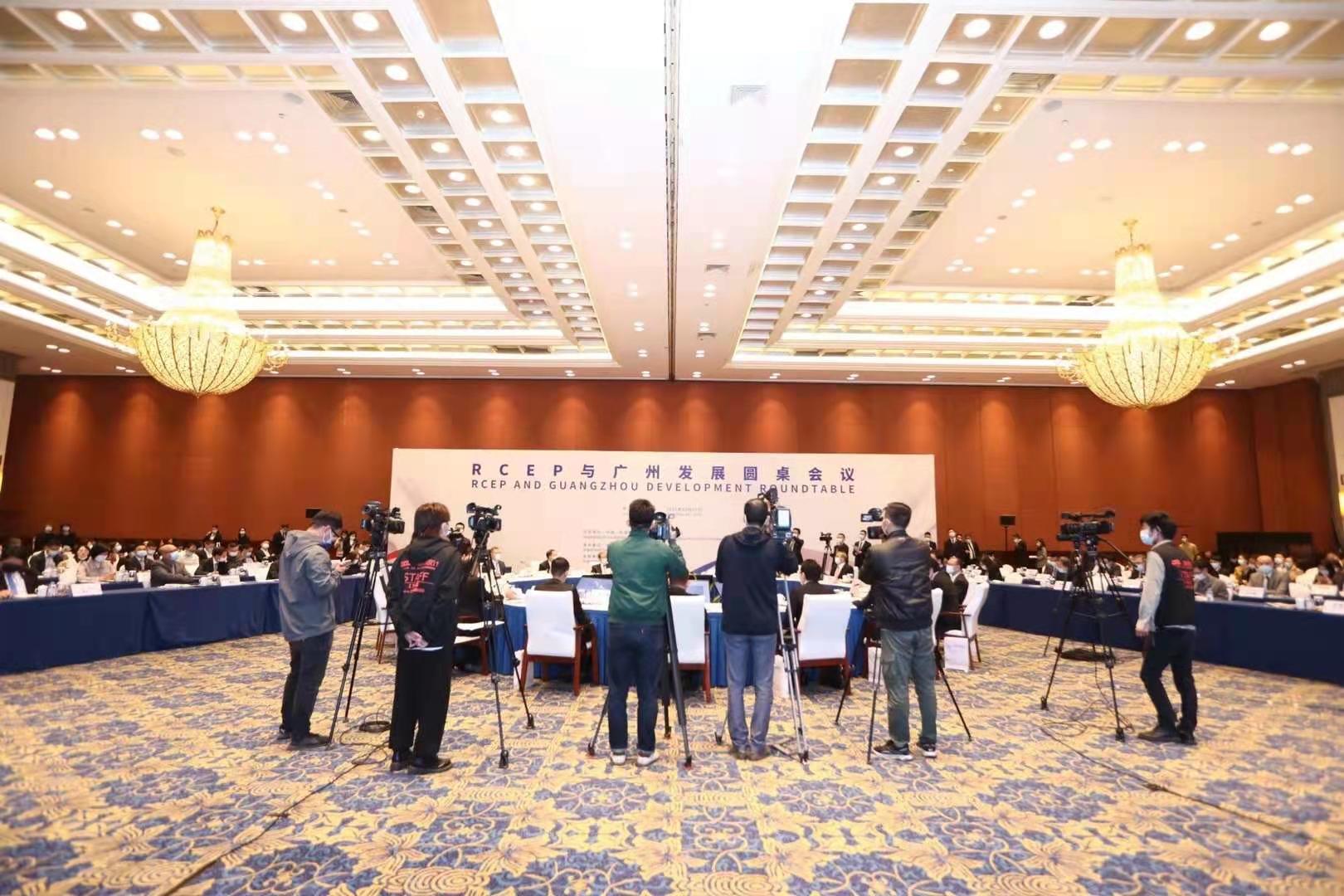 On December 29th 2020, "RCEP and Guangzhou Development Roundtable" was held by China-ASEAN Business Council and Guangzhou Municipal Commerce Bureau. The theme of the conference was "RCEP: openness, opportunities, and prospects".

At the conference, Wen Guohui, Guangzhou mayor met with Xu Ningning, executive president of the China-ASEAN Business Council, Cheng Yonghua, the former Chinese ambassador to Japan and Lv Kejian, former director of the Asian Affairs of the Ministry of Commerce. The mayor Wen Guohui said that Guangzhou was taking positive actions to seize the business opportunities of RCEP.
Hu Hong, the deputy mayor of Guangzhou, and Cheng Yonghua, the former Chinese ambassador to Japan, delivered speeches successively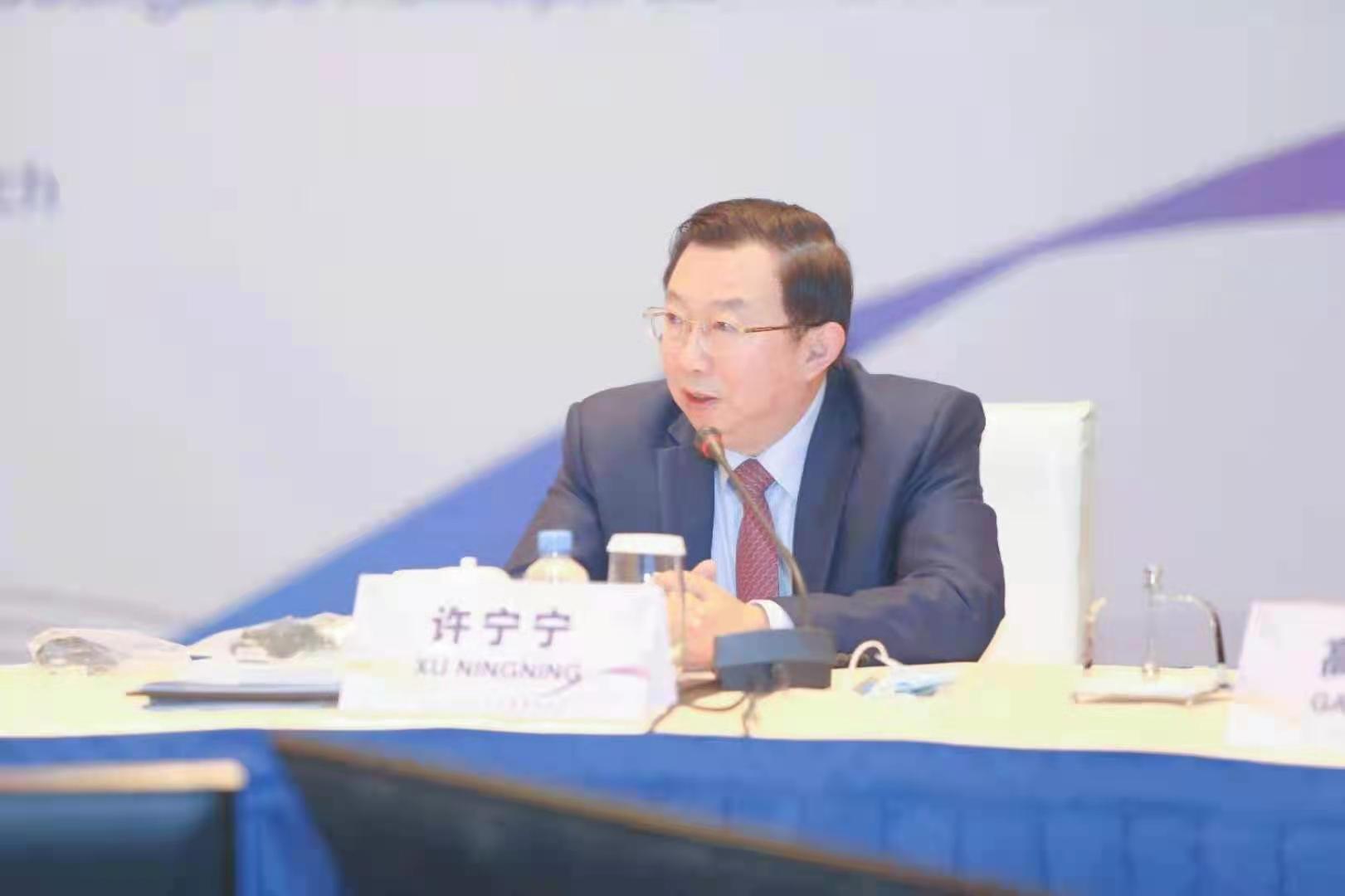 Xu Ninging said in his keynote speech, that this conference was the only one which representatives from 15 member countries of RCEP attended offline one and a half months since the signing of RCEP, with business representatives from countries other than members attending. The conference was prepared in a short period of time and the number of participants exceeded expectations, which reflected the wish of RCEP member countries to cooperate and develop, and to forge ahead together under the situation of global pandemic and the serious downturn of the world economy. It also showed that other relevant countries other than RCEP members were paying attention to RCEP business opportunities.
Xu Ningning also mentioned that an important task of current RCEP construction is to strengthen industrial cooperation. The member countries of RCEP establish new production relations by negotiating and signing agreements, mainly institutional arrangements. In order to liberate productive forces and promote economic growth, it is significant to promote industrial upgrading through industrial cooperation and adjusting the industrial structure with complementary advantages in RCEP area, so that industrial upgrading can drive economic growth. In the meanwhile, the industrial cooperation of advantegerious industries in each country can reduce the worries that enterprises in some countries may bring industry-specific shock to the open market.
The Cambodian ambassador to China Khek Caimealy Sysoda expressed her gratitude in her speech to China-ASEAN Business Council and Guangzhou Municipal Commerce Bureau for holding this meaningful conference. China is Cambodia's largest source of investment and largest trading partner. RCEP will further promote the development of regional economy, trade, and investment, create a more open market, increase employment opportunities and help ASEAN small and medium-sized enterprises (SME) enter the international market supply chain; it also helps to promote the diversity of Cambodia's export products, the development of tourism and other related industries. Cambodia welcomes Chinese investors to invest there.
Djauhari Oratmangun, the Indonesian ambassador to China believed that this conference will further strengthen the economic and trade relations between China and ASEAN especially between China and Indonesia. When Indonesia assumed the rotating presidency of ASEAN in 2011, Indonesia proposed to build RCEP. Its signing shows the confidence of member countries in the positive trend of regional development and deepening regional economic integration. It will also play a more important role in the chain of global value and promote the economic and trade development among member countries. Indonesia hopes that the implementation of RECP will attract more Chinese investors to invest there, especially in the fields of digital economy and emerging industries.
Lyu Kejian, former director of the Asian Division of the Ministry of Commerce, Tansri Ong Tee Keat, president of the Centre for New Inclusive Asia in Malaysia, Douglas Foo, president of the Singapore Manufacturing Federation, Shimizu Kenji, director general of the Guangzhou office of the Japan External Trade Organization, Kim Kwan-Sik, president of Guangzhou Korean Business Union, and Zhai Kun, director of Global Policy Studies Center, Peking University delivered speeches successively.
Guangzhou, China and other RCEP member countries are highly complementary in economics and trade. In 2019, the import and export volume between Guangzhou and 14 other RCEP countries reached 347.2 billion yuan, accounting for 34.7% of the city's total. In terms of attracting foreign investment, the actual use of foreign investment by RCEP member countries in Guangzhou was 1.873 billion USD, accounting for 26.20%. Guangzhou invested 434 million USD in RCEP member countries, accounting for 23.74%.
According to the statistics of Guangzhou Customs, from January to November 2020, the import and export between Guangzhou Customs area and other RCEP member countries increased by 9.4% year on year, accounting for 30% of the total foreign trade of Guangzhou Customs area in the same period, which demonstrates the validity of cooperation between Guangzhou and RCEP member countries.
A total of 200 people attended the meeting, including senior officials of the 10 ASEAN countries, Japan, South Korea, Australia, New Zealand and other countries' offices in Guangzhou, heads of key business associations, representatives of domestic and foreign enterprises and trade business associations, well-known experts and scholars, and news media reporters.